Impuls7 is non-invasive, meaning there's no recovery time as well as a zero percent chance of infection. You'll remain clothed during the entire process for your comfort. It's a pain-free experience with no side effects.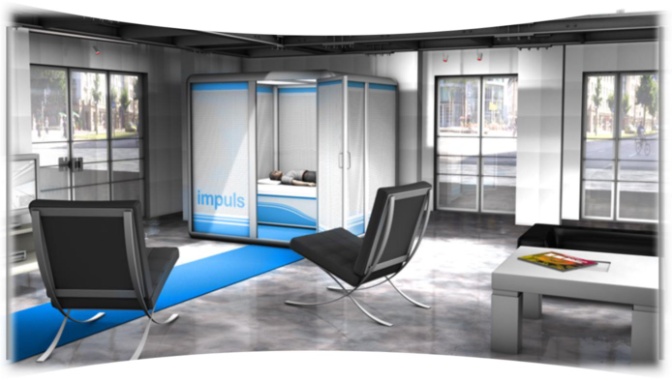 Impuls7 has a 90% success rate. In the last 10 years, Dr. Pfeiffer has treated many dignitaries, including members of Royal families, high ranking government officials, Olympians, professional athletes, players from Bayern Munich football team and many more. Many of our clients have reported immediate relief and, in some cases, a total reversal of their stress-related illness. An impuls7 session is totally passive, meaning there is no patient's involvement, apart from lying on the therapy bed and closing ones eyes.Dr. Pfeiffer is so sure of Impuls7 that skeptics are usually given the first treatment free!
So if you are looking for an enhanced sense of wellbeing and relaxation, stress prevention and relief, or a treatment that will enhance your everyday sports performance, then Impuls7 is the right treatment for you.